We made it to Friday!
I wasn't entirely sure we were going to.
For some reason this short week turned into the longest one ever.
Floyd feels the same way.
And can't handle the heat either but that's another story for another day.
But, nonetheless, we are here and I am ready for the weekend!
Make sure to follow along with our weekend adventures via insta (
totalbassetcase
)
Today we have a favorite of mine with us!
We are pleased to welcome Angela and her adorable pup Lilly.
I can't enough of Lilly's sweet face and her mama's great style!
Hi, I'm Angela and I blog over at
Head to Toe Chic
! Today I want to introduce you to my 10 month old puppy named Lilly. Lilly is a lab mix, and while we aren't 100% sure what other breed she is we have a suspicion it might be some type of a hound since she loves to dig and chase squirrels. We adopted Lilly from a local rescue group when she was 5 months old and we love having her as a part of our family!
Lilly is constantly full of energy since she's still a puppy. She loves to run, play with other dogs (she would love Floyd!), and ride in the car. She knows a few tricks like high five and roll over, and she will do anything for a peanut butter treat or a new bone. There are some strange things about her though like her fear of bikes and the lake, but one thing we love is how protective she is over us and our house.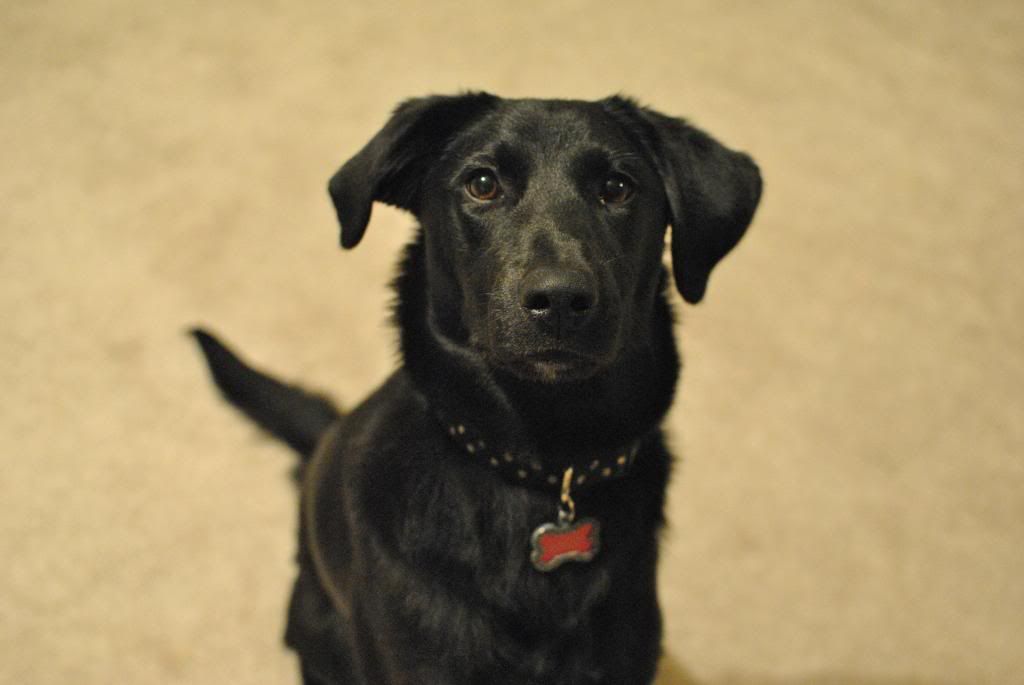 __________________________________________________________________
Well it sounds as if Lilly and Floyd would be the best buds!
Hound smells, playing and pb?! That's Floyd's dream day!
Thanks again to Angela and Lilly for playing with us today! Be sure to go say hello to them and
follow
along.
And an extra special
CONGRATULATIONS
to
Bethany
today on her wedding!!! Eeee! So so happy for you guys!!!
Happy
WEEKEND
! Enjoy it my lovelies!
P.s. Floyd wanted me to let you guys know we have a new button on the side...feel free to grab it so you can see our faces every day ;)