I was trying to think if Floyd had performed any shenninigans lately and, shockingly enough, he hasn't. Though his newest charade is to ask for a 3rd meal around 9pm. He acts as if he's positively going to die if we don't feed him. He's been eating some new food so either he loves it or he's going through a growth spurt. Or he is just being a turd and trying to annoy us.
I am so pleased to have today's Floyd's Friends with you!
I have been reading
Betty
's blog for a long time now and love following along their recent big
move
and, of course, all of Dudley's adventures.
And if you need extra convincing, read
this
post about how sweet Mr. Dudley is.
______________________________________________________________________
Hey there everybody! I'm Betty from Northwest Betty. I blog about all sorts of things, but much of it usually involves one large, adorable, and funny airedale named Dudley. He (and we) are thrilled that he gets to be one of Floyd's friends! Dudley has actually been at grandparent camp (aka my parent's house) this past week since my husband and I have been out of town. Since we've missed him so much, we thought we should write him a little letter until we get to see him again. And hopefully through this letter you will see why we love our Dudster!
On my 26th birthday, your Dad surprised me with you! At the time we were living in Winter Park, Colorado and drove five hours to Wyoming to pick you up. You weren't as little as we were expecting...and you quickly grew and grew.
+You love to be outside (no matter the weather).
+But you also know how to relax on the couch.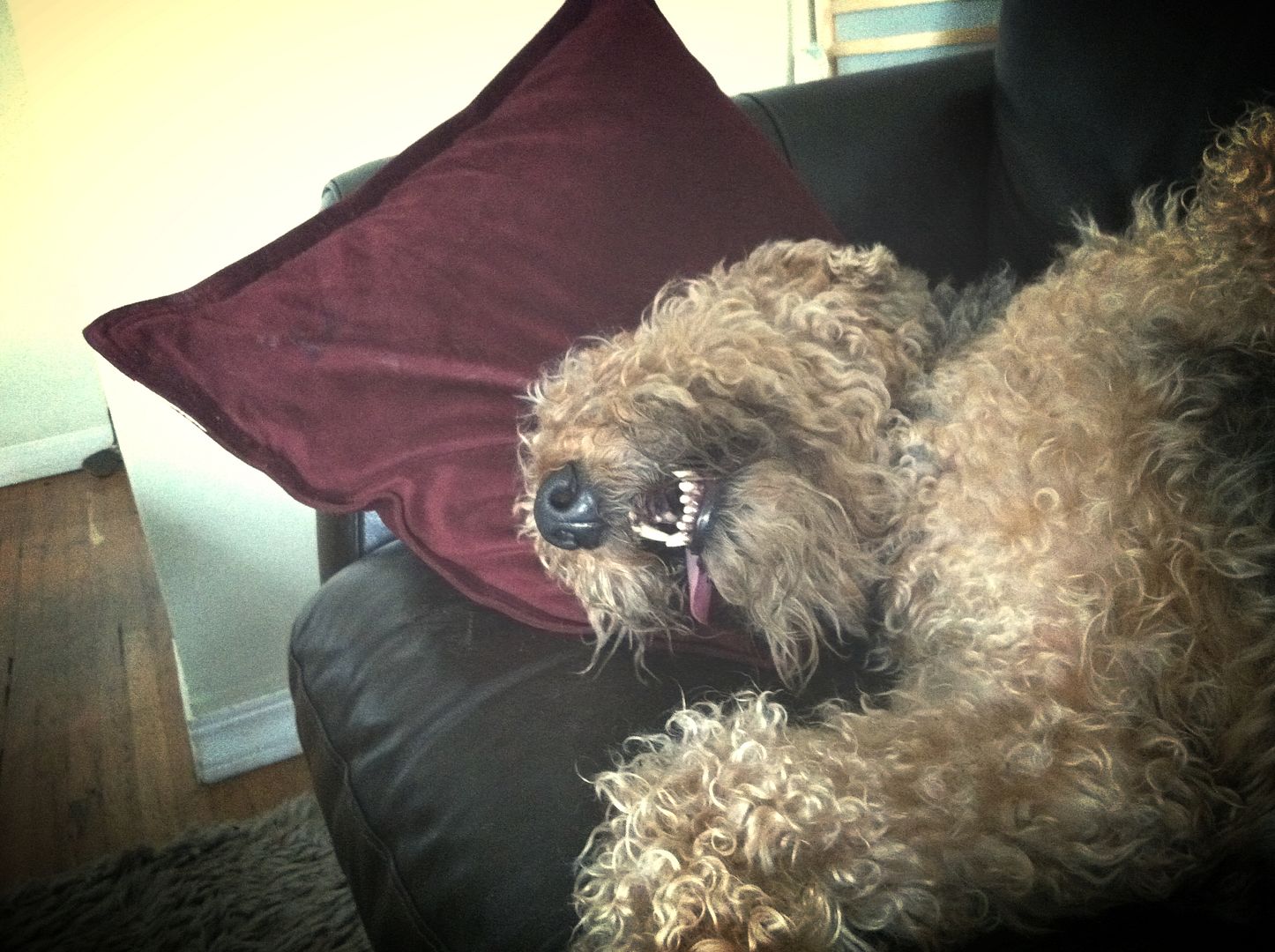 +Sometimes your hair is long.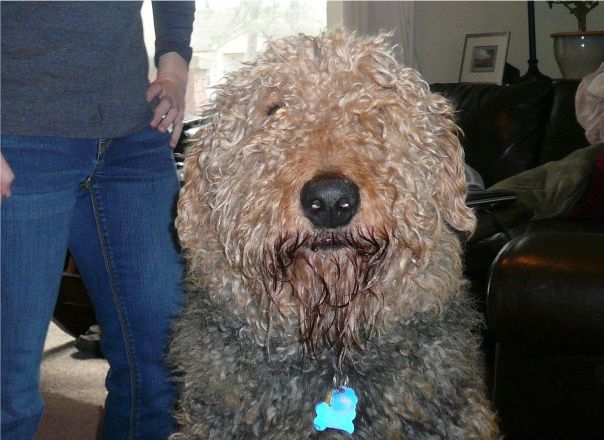 +And sometimes your hair is short.
+Sometimes we see a family resemblance.
+A typical day involves lots of licking, sleeping, and just hanging
out.
+We love you very much and are so blessed that you came into our lives.
Love,
Betty & Cowboy
_________________________________________________________
Can Floyd come over and eat popcorn with you and can you teach him how to catch it in his mouth?!
Thank you Betty and Dudley, we are so happy you came to hang out!
We love that sweet face of his!
Have a great weekend, loves!!