Sometimes there is nothing more refreshing than a weekend away with your girlfriends. (Not that I didn't miss my boys :) ) This past weekend was full of reminiscing, wedding planning, laughing, eating and lots of good 'ol hanging out time...and it was absolutely amazing!
Friday night we went to dinner at one of Laura's favorite restaurants (and as predicted) Lula's did not fail us! Every single item we ordered, right down to our dessert of limoncellos, was very delicious!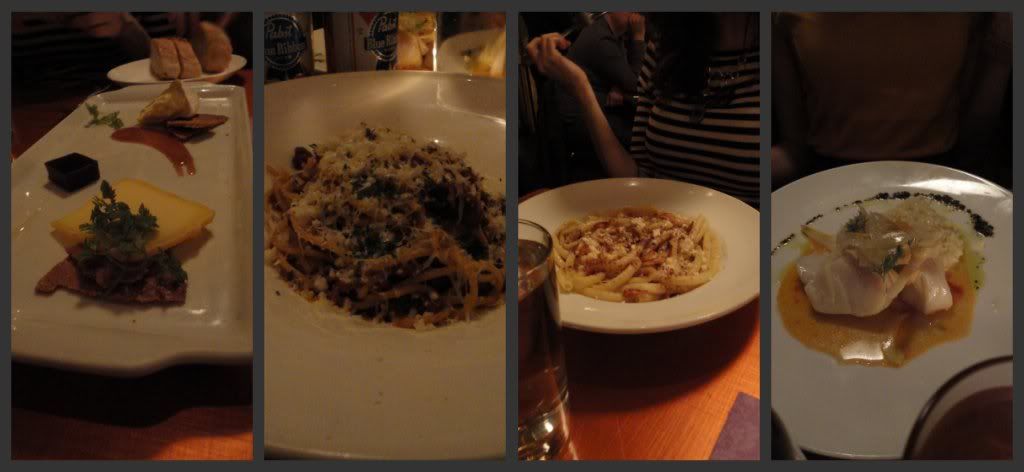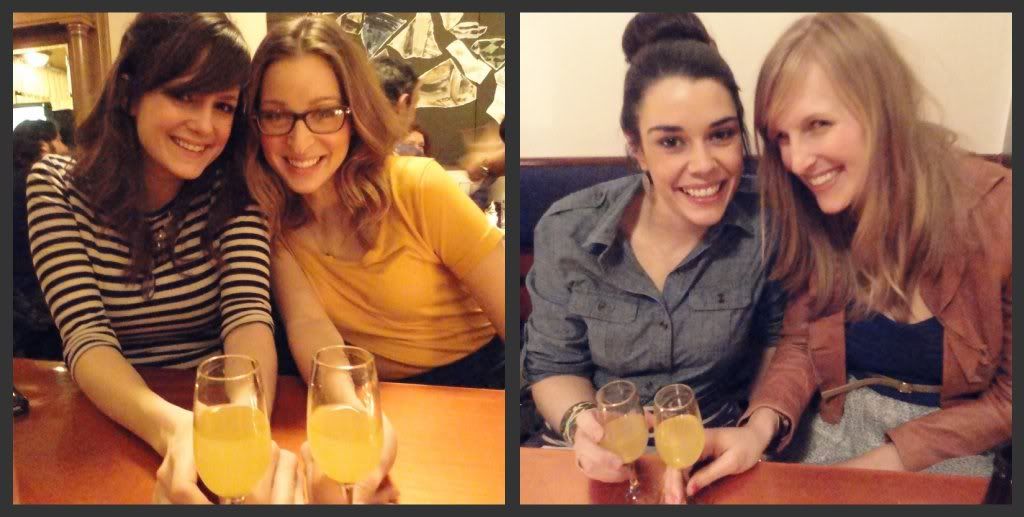 After dinner we headed downtown to the Hancock building and rode the elevator up 96 floors to the Signature Room. WOW. The view was out of this world and went on for days. The city looked incredibly beautiful with all of the lights shimmering for miles. This part of the evening was also special because (somehow) we received a bit of VIP treatment and were able to skip the
long
line of people waiting to be seated. I think it may have had something to do with the dashingly beautiful girls I was with :).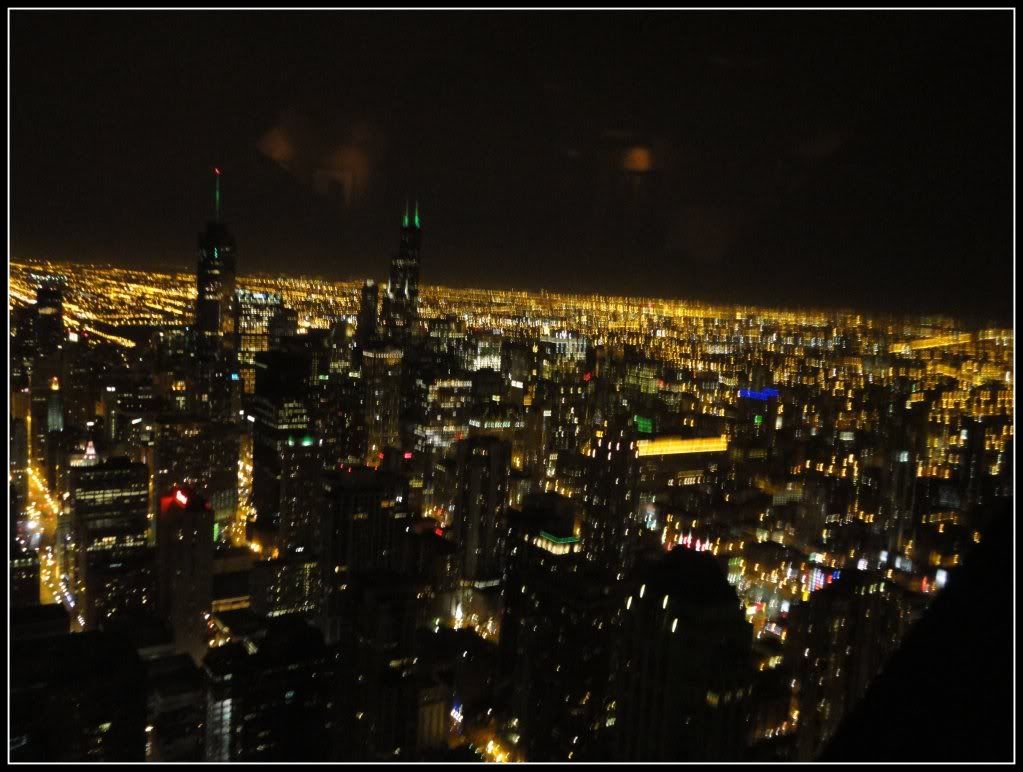 After The Signature Room, we met up with Laura's boyfriend Bobby to hear one of his bands play. Enter VIP treatment once again. With Laura's help (and some sweet talking), we were escorted inside and eventually led backstage! It turned out to be quite the evening and a lot
of fun!
Saturday morning started off with an extremely delicious brunch at Merecdito. We were all in agreement that this was one of THE best meals any of us have had in a very long time. Some of the highlights were guacamole with strawberries and an eggs benedict dish with a corn cake base that was to die for!
On Sunday we ventured to J.Crew to look at and try on bridesmaid dresses for Maggies upcoming nuptials. We eventually settled on a beautiful silver/gray color and we are all so excited about them! After our dress adventure we had the opportunity to have brunch with our good friend Tatiana and her adorable little man George. He is too cute for words!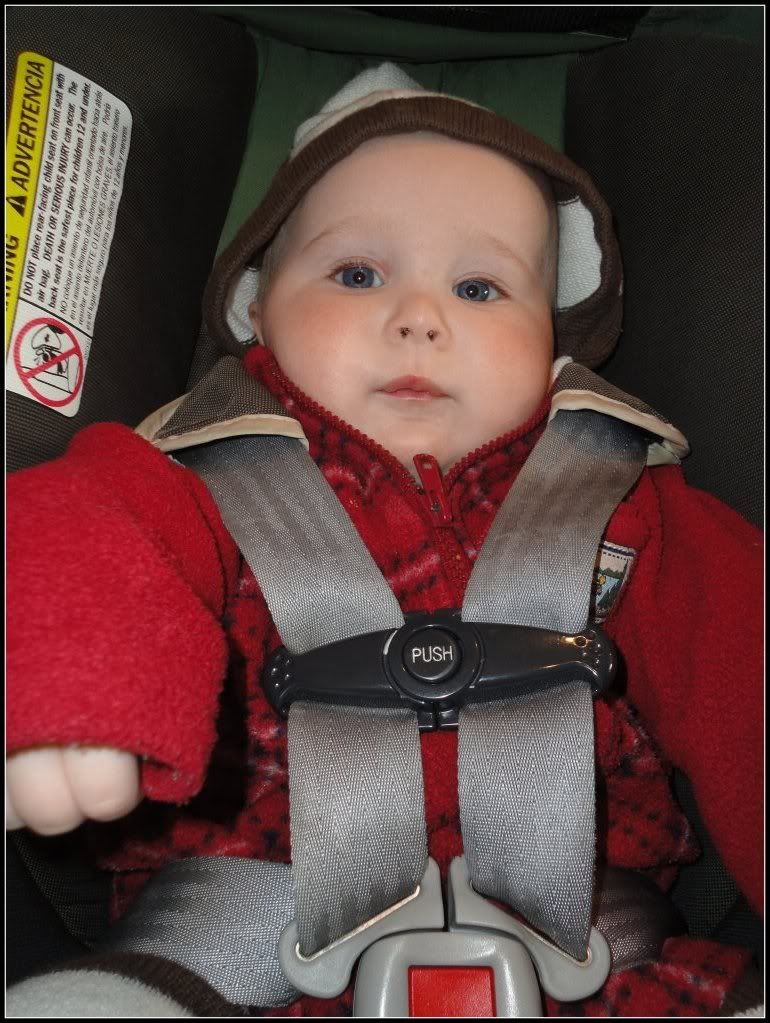 All in all, it was an incredible weekend!!