If the gravy from last weekend wasn't enough,
last night Floyd stole turkey and part of a cranberry dish off the counter last night and had himself his own little Thanksgiving feast.
(more on why I had those items next week)
I am going to document his reaching skills soon.
He is sneakily long and ninja like.

Floyd and I are so so very excited to welcome Anne and Ginger to today's Floyd's Friends.
Anne
and I are friends IRL and Floyd and Ginger are soon to be as well!
Their mamas have been trying to get a play date for them organized.
Take it away Anne and Ginger!
________________________________________________________________________
Hi, I'm Anne, and I blog about life, books, style, crafts, and travel at
In Residence
. I was so excited to meet Sarah as a fellow Cincinnati blogger, and while I haven't yet met Floyd in person, I already love him from Sarah's hilarious photos and stories - plus my family's first dog was a beagle, so we always have a special place in our hearts for beagles and bassets. My dog Ginger would love to be real life friends with Floyd too, if he didn't find her crazy excitement about meeting new dogs too annoying. My husband and I adopted
Ginger
two years ago; she's a sweet and funny pup and never fails to entertain us with her quirks or greet us with a three-foot leap into the air. We think she's lucky to have us (she can be a little spoiled), but we're quite lucky to have her too.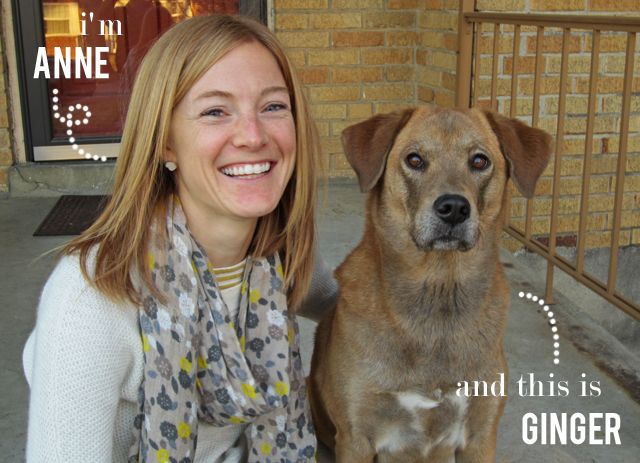 Since I work from home and am married to a resident who tends to spend long hours working at the hospital, Ginger and I spend much of our time together. And while she's always very energetic when we're out walking and meeting people, she's pretty much the laziest officemate ever. A typical lazy day in the life of Ginger around our house goes something like this: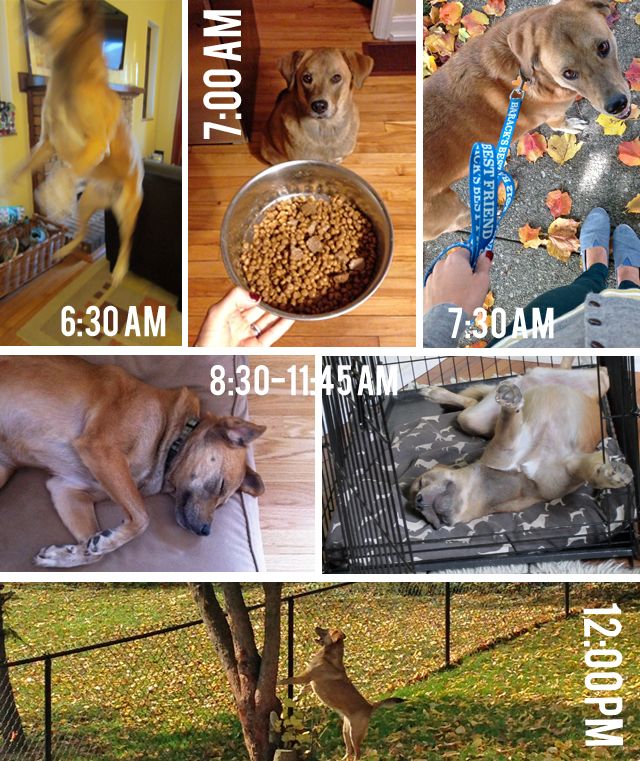 6:30 a.m. rejoice that momma* has returned from the forbidden land (aka the upstairs master bedroom)
7:00 a.m. eat breakfast
7:30 a.m. take a morning walk, pretty much rain or shine, followed by some fetch or sniffing in the back yard
8:30-11:45 a.m. start napping, and then do some more sleeping, plus a little dozing
12-1:00 p.m. lounge in the sun or play in the back yard (i.e. chase squirrels) while momma eats lunch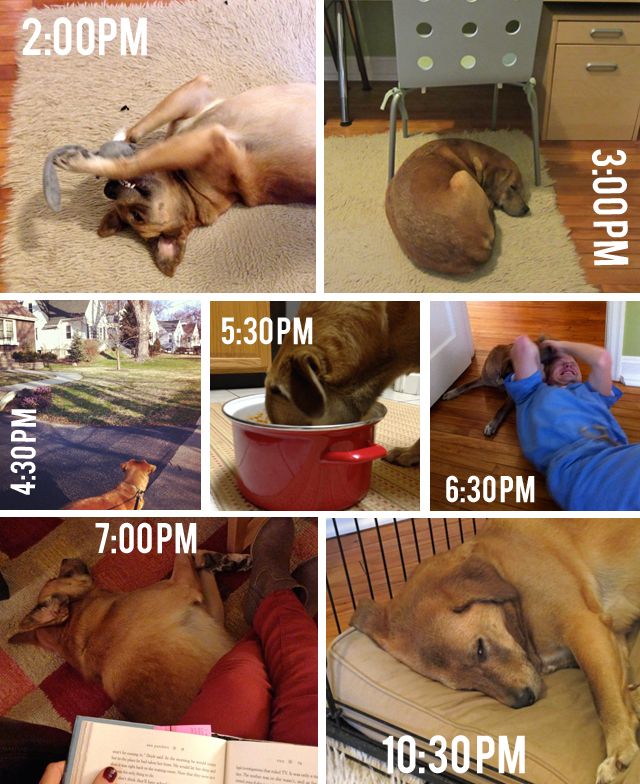 2:00 p.m. nap some more; or, if feeling especially frisky, pounce on a stuffed toy and chew off one of its appendages for a while
3:00-4:00 p.m. have an afternoon nap, maybe under momma's chair
4:30 p.m. go for a little afternoon walk
5:30 p.m. eat dinner, maybe lick off someone else's dinner plate (or chili pot) if she's really lucky
6:30 (or 7:30 or 8:30 p.m. - his schedule is unpredictable) greet Peter's arrival home from work like he's been gone for weeks and roughhouse for a while
7:00-10:00 p.m. doze at momma's feet while she reads, watches tv, or blogs
10:30 p.m. wait expectantly to be told it's bedtime then trot happily off to bed (clearly it's been an exhausting day and she's beat)
Not a bad life for a pup, I'd say… Thanks, Sarah and Floyd, for hosting us today!
*disclaimer: I never thought I'd be a person who refers to herself as her dog's mom. As my own mom would say: never say never.
___________________________________________________________________________
Floyd told me that he would like to come hang out with you two everyday (and so would I).
Ginger has it made!
Thanks for visiting with us and we MUST get together soon!
P.s It's the last day for the
Glamour Me Jewels
giveaway
P.p.s The
Holiday Blog Hop
is still going on...link up
here
!
Have a great weekend!!